Top 7 social media marketing trends to watch for in 2023


---
By Rob Redding | January 2023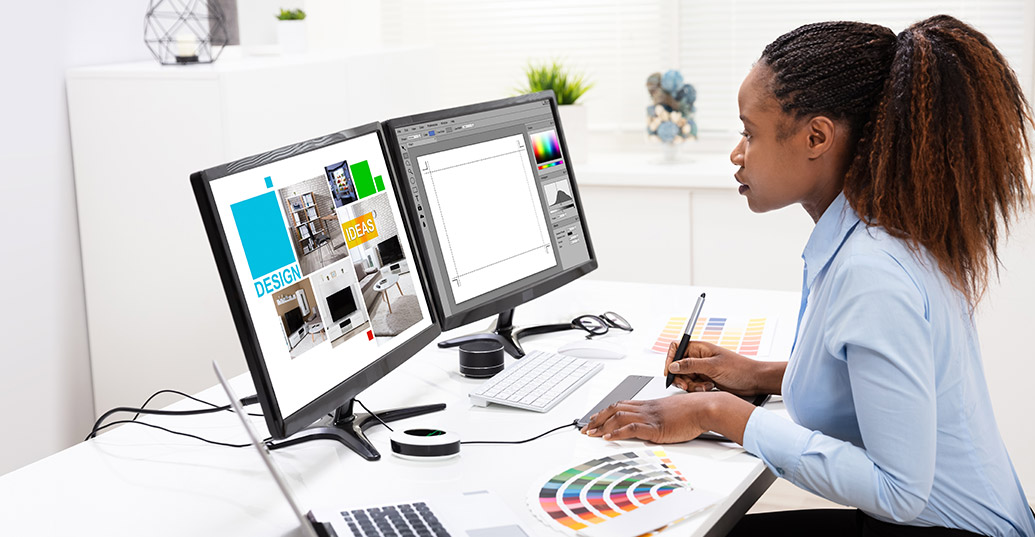 Share this blog
---
Social media is always evolving, with new strategies and trends pop up all the time. In 2023, there are several key trends that businesses should be aware of in order to stay on top of the competition and effectively reach their target audience. From the rise of personalization and influencer marketing to the increasing importance of video content and the proliferation of artificial intelligence, these are the top 7 social media marketing trends to watch for in 2023.
---
1. Increased use of artificial intelligence and machine learning in social media marketing
As AI advances, companies will increasingly rely on it. It's not just a bit of technology that's going to change the way we do things in the future either. The scope of AI is huge, and already includes the use of chatbots to interact with customers, as well as personalization of content and advertising based on user data. In addition, we can expect to see increasing use of virtual reality (VR) and augmented reality (AR) in social media campaigns.
---
2. The rise of micro-influencers
While influencer marketing has been around for a while, we expect to see an increase in the use of micro-influencers in 2023. Micro-influencers are individuals with smaller, highly engaged followings on social media, often in a specific niche or industry. Brands are turning to these influencers because they can often provide more authentic and personalized content, and their smaller following can result in a higher level of engagement.
---
3. Greater focus on user-generated content
User-generated content (UGC) refers to any content that is created and shared by consumers, rather than the brand itself. This type of content can be incredibly valuable for businesses, as it provides social proof and can help to increase trust and credibility. In 2023, we expect to see brands placing a greater emphasis on encouraging and utilizing UGC in their social media marketing efforts.
---
4. The continued growth of video content
Video content has been on the rise for a while now, and it shows no signs of slowing down. In 2023, we expect to see even more brands utilizing video on social media, whether that be through live streams, short videos on platforms like TikTok and Instagram, or more traditional video content on platforms like YouTube. Video is a powerful way to engage and connect with audiences, and it's likely that we'll see even more creative and innovative uses of video in social media marketing in the coming years.
---
5. Personalization of social media marketing
With the increasing amount of data available about individual users, it's likely that we'll see more and more brands utilizing personalized marketing on social media in 2023. This could include personalized ads, recommendations, and even personalized content and messaging. Personalization can be a powerful way to connect with customers and build loyalty, and we expect to see more companies leveraging it in their social media marketing efforts.
---
6. The rise of ephemeral content
Ephemeral content refers to content that disappears after a certain period of time, such as the stories feature on Instagram and Snapchat. This type of content has gained popularity in recent years, and we expect to see even more brands utilizing it in 2023. Ephemeral content allows brands to share more authentic and behind-the-scenes content, and it can also help to create a sense of exclusivity and urgency for users.
---
7. Greater use of social media for customer service
Social media has become an increasingly important channel for customer service, and we expect to see this trend continue in 2023. Companies are using social media to quickly and efficiently address customer inquiries and complaints, and it's likely that we'll see even more businesses utilizing social media for customer service in the coming years. This trend is being driven by the increasing importance of customer experience and the ease of use of social media for businesses and consumers alike.
As social media continues to evolve, it is important for businesses to stay up-to-date on these trends in order to effectively reach and engage with their target audience. By embracing these trends, businesses can effectively leverage the power of social media to drive brand awareness, customer engagement, and ultimately, sales.
---

Rob Redding is the President of Redding Designs Inc. (reddingdesigns.com), a full-service digital marketing agency for the construction industry, offering web design, social media marketing, and SEO services.