Top 7 reasons to redesign your website now


---
By Rob Redding | November 2022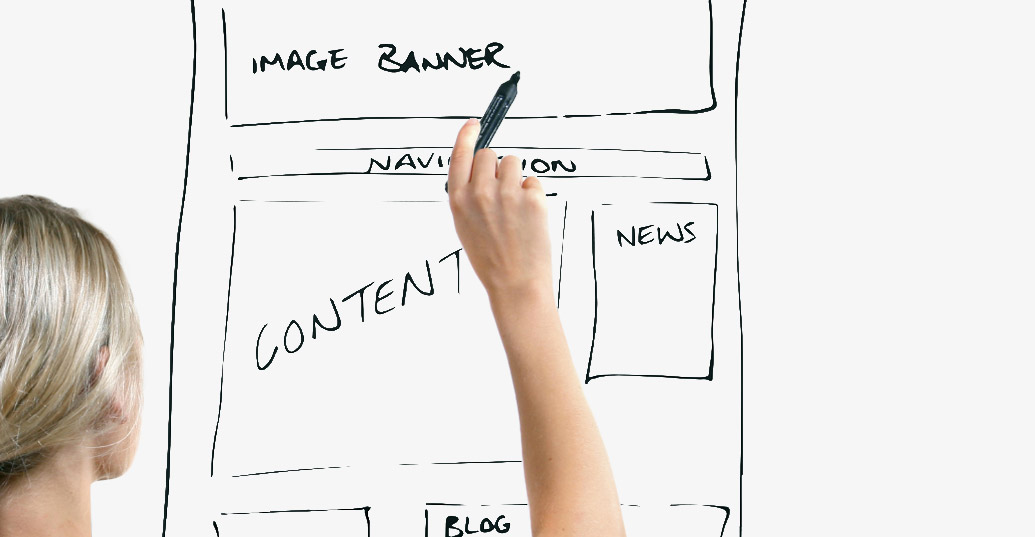 Share this blog
---
You're reading this, so I'm going to assume that you've already got a website. If you don't, you should get one and save this article for later. But if you do have a website, it's time to ask yourself some questions: Is your design getting stale? Does the layout make sense to potential clients? Are you getting results from your site? If any of these questions make you cringe or furrow your brow in confusion because of their answer... then it might be time for some redesign!
---
Why a good website is important to your business
A website is the best way to show your work and potential customers what you do. It's also a great way to generate leads and make an impactful first impression.
The website should be easy to navigate, easy on the eyes, and contain content that is relevant to your target audience. It should also be easily accessible on all devices and provide a place for you to share updates with your followers.
If you're in business for yourself:
You want to be found online.


You want to be able to communicate with your clients.


You want to show off your work and get more clients.
And, you want to look professional while you're doing all those things. It's important to look at your website with a critical eye, to make sure it's still getting the job done.
---
How do you know when it's time?
With all of the above in mind, here are the top seven reasons to think about redesigning your website now.
1. It's outdated or broken
The first reason to redesign your website is that it's outdated - or maybe even broken. If you're not sure what makes a website feel out of date, here are some telltale signs:
It has an old-fashioned colour scheme and design. The colours are dull and unappealing. The font doesn't look like something you'd want to read on a screen. Perhaps there's even some clip art involved. (Yikes!)


It doesn't resize or adapt for viewing/navigating on mobile devices.


Pages load slowly or don't load at all.


It is hard to use or difficult to navigate. Maybe it takes too much time for users to figure out how they can get around the site when they visit it; maybe the links or forms no longer work; maybe there are too many steps required just to find the contact information for your business; maybe there are multiple pages devoted entirely to one topic when less would be more.
Whatever the case may be, your look is outdated, if people have trouble finding what they need on your site, or if it seems unnecessarily confusing or broken, then you should consider making changes soon!
2. It's complicated
One of the most essential things to consider for website design is keeping it simple. Over time, things on a website change, pages are added, deleted, and reorganized. Sometimes there may be a few not-so-expertly-executed updates that are made to a site. Whatever the cause, over time, the simplicity factor is often lost. A complicated site can be difficult to navigate, which will frustrate visitors and lead them away from your site. You want your visitors' eyes to be drawn directly to the information they need without getting distracted by anything else.
Of course, this doesn't mean you should avoid using colour or images — simplicity doesn't necessarily equate with boringness! If your brand uses vibrant colours in its design (for example), then by all means keep using them for your redesign. But when a website has too much going on visually, it can feel disorganized and overwhelming for the user—and that's certainly not what you want.
3. It's not getting results
If your website isn't working to deliver business … well, it's just not working. Perhaps you have lots of hits/visits on the website, but that simply is not converting into dollars.
Or maybe you're not getting the right clients. If you aren't getting the kind of quality leads that fit into your business model or ones that are just looking for something different than what you offer, you might also consider making some tweaks to your offerings or marketing approach before redesigning your site.
Low conversion rates (the rate at which visitors convert to leads or buyers) can be a result of a few things, including poor design, ineffective branding, difficult navigation, and other issues preventing visitors from becoming customers/clients/etc. If you don't have a website that engages visitors, they will simply move on with buying from you.
4. Stagnant website is costing you new clients
You may think you have a great looking website, but if nobody is visiting it, that's a serious problem. The bottomline is that if you're not getting traffic visiting the website, you're not getting new clients. In fact, you may actually be losing existing clients to competitors.
Meanwhile, your competitors are building their brands through their websites every day. If your website isn't regularly generating new sales and leads, you could be losing out on tons of new clients. Low traffic is often the result of having a stagnant website with content that seldom changes. This gives potential clients little reason to visit your site, or, even if they do, little reason to return to it in the future.
Poor content is often the key issue here. (See also point 6, below.)
5. Not enough photos
A website with lots of photos is always going to do better than a website with none. (Check out our article on why good photos should be an integral part of every contractor's business plan: https://reddingdesigns.com/good-photos/).
Photos make an immediate impact on your potential customers and help them form their first impressions about what kind of business person you are. Your online portfolio is a place to showcase your professionalism and the quality of your work. It's a place for your personality and your brand to shine through as well. Once again, this will result in more traffic and sales for your site.
6. You can't find it on Google
As noted above, there can be many reasons people aren't visiting your website. These issues may often combine to give you a very problematic outcome: your website isn't picked up by popular search engines, or it ranks so far down in the list of search results that it's practically invisible.
Like it or not, search engines like Google are the key drivers of traffic to websites. And, the ranking of search results (i.e., whether you show up on the first page or the 20th page) is what will determine how likely it is that a potential client will visit your site instead of many others.
Search engine optimization (SEO) is an important part of online marketing. It's the process of optimizing your website so it performs well in search engine results pages (SERPs). When you are using SEO to improve your ranking on Google, there are several things you need to understand:
SEO is not a quick fix. It's a long-term strategy that requires consistent effort and attention over time as well as technical know-how. If you just want a quick boost in rankings, then this isn't the right strategy for you.


There are no shortcuts when it comes to SEO because there's no way to cheat Google into giving you more traffic than what's earned organically through hard work and quality content creation. The only way to succeed at SEO is by following best practices.
Redesigning with these issues in mind can actually help transform your business model, and significantly improve your online presence and competitive advantage.
7. Your blog is MIA
There's a good chance that your website doesn't include a blog, but this is a mistake. A blog doesn't have to be long or complicated—it just needs to be relevant and useful, with content that your audience will read.
A blog is an excellent way to share your knowledge, expertise, and experience with customers, who are looking for answers when they come to you. If you have something interesting or useful to teach them - or if there are any common questions that keep coming up over the years - a blog is the perfect place to put it all together in one place where people can find it easily. You'll save time because you won't have to answer those same questions over and over again (and get frustrated each time).
Even if you're not interested in blogging yourself, it's still worth thinking about how this section can be incorporated into your site design because adding one will help attract new clients from search engines like Google and Bing (see point 6 above) and also help increase social media followers who might become customers later on.
If you don't have enough time, interest, or expertise for writing posts on your own, there are plenty of inexpensive options for hiring someone else to do so.
---
Your website is just as important as your business card
Your website is the first impression many people will have of your business. It's the face you present to the world, and it communicates so much about who you are and what you do. A great website should:
Engage with visitors, not just present them with information.


Demonstrate that there's more to your company than just what's on your site.


Tell a story about who you are and what you do.
A great website should make people want to do business with you.
So, what are you waiting for? A website redesign can be a great way to get your business back on track and help it thrive. You'll have more time and energy to focus on what matters most: growing your business by delivering great work to your clients!
---
---

Rob Redding is the President of Redding Designs Inc. (reddingdesigns.com), a full-service digital marketing agency for the construction industry, offering web design, social media marketing, and SEO services.